Tech
·
Paris, Madrid
·
Fully Remote
Product Manager SAAS (Full-remote possible)
We usually respond within a day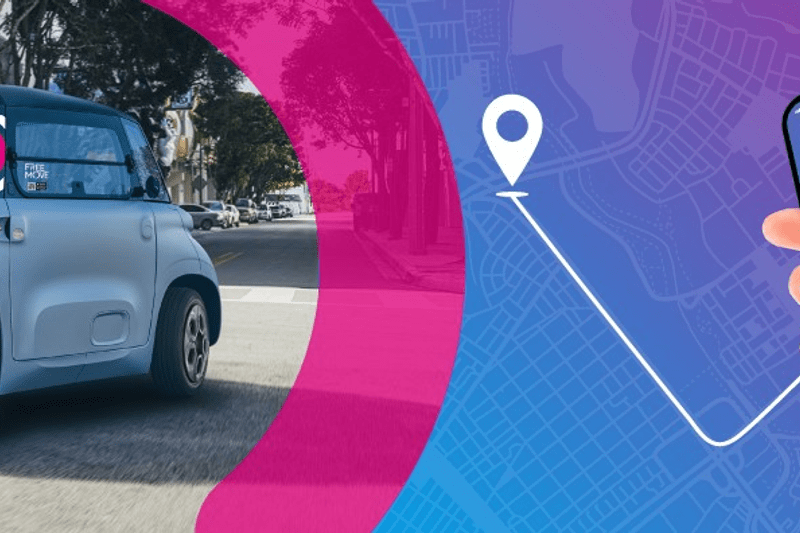 Free2Move a été imaginé pour simplifier et garantir la mobilité de tous !
Créée en 2016, Free2Move fédère aujourd'hui un ensemble de services de nouvelles mobilités pour satisfaire les besoins de déplacement de ses clients particuliers
Avec Free2Move, vous pouvez louer une citadine pour votre séjour en Italie, trouver la borne de recharge la plus proche pour votre véhicule électrique en Europe, réserver un parking pour votre week-end à Paris … le tout en un clic et sur une même plateforme digitale !
Nous sommes nés du rapprochement du Groupe PSA, maintenant Stellantis, et de la start-up TravelCar, ce qui nous confère un état d'esprit d'agilité et de conquête.
Free2Move a réussi à s'imposer en à peine 6 ans comme un acteur de référence pour révolutionner la mobilité des voyageurs.
Devenu le réflexe Nº1 pour plus de 1 million d'utilisateurs, dans plus de 65 pays à travers les 5 continents, disponible en 30 langues, 26 devises, Free2Move c'est 5 000 partenaires et plusieurs centaines de milliers de véhicules proposés à la location !
Mais également de la réservation de VTC dans 150 pays !
Vous vous reconnaissez dans cette vision ? Vous êtes au bon endroit !
Si vous souhaitez rejoindre une équipe de passionnés, dans une structure à taille humaine, innovante, agile, tournée vers l'international et intégrer une équipe d'experts, dynamique, fun, pleine d'idées, de motivation et aux compétences variées, dont l'objectif premier est d'innover... ne tardez pas, REJOIGNEZ NOUS !


Dans le cadre de sa croissance Free2Move recherche un(e) Product Manager (H/F/X) afin de renforcer ses équipes. Rattaché au Product Manager il sera chargé de concevoir, maquetter, spécifier et suivre les développements de l'application Unicorn.
Missions
Vous intégrez une petite équipe technique d'une trentaine de personnes dans une atmosphère de travail très chaleureuse et fun !
Recueillir, concevoir, maquetter et spécifier le besoin
Hiérarchiser le besoin
Prioriser le besoin en fonction des besoins métiers et des contraintes
Suivre le développement des produits
Valider le bon fonctionnement des nouveaux développements
Proposer des pistes d'amélioration des produits existants
Etre le référent du métier sur les fonctionnalités délivrées par l'équipe
Accompagner le métier dans l'expression de ses besoins en :

rédigeant des users stories
suivant et accompagnant les équipes de développement et de tests

Travailler directement avec les concepteurs UI/UX pour répondre le plus efficacement possible aux besoins
Instruire et piloter intégralement les fonctionnalités développées par l'équipe avec le métier
Rédiger la documentation associée aux projets
Animer et participer aux rituels agiles : stand-up quotidiens, sprint planning, poker planning, démo et rétro,
Partager les alertes et définir des plans d'actions correctifs en étroite collaboration avec le lead developer, le lead QA et le Product Manager.
Etre le lien avec les SI externes si besoin

Constitution et animation d'une communauté d'ambassadeurs (recueil des points d'amélioration, communiquer sur leur livraison, faire des démonstrations, les inviter à des avant-premières, etc.)
Tester la livraison des fonctionnalités sur le terrain (exige l'obtention du permis de conduire)
En collaboration avec l'équipe data et marketing, vous constituerez un tableau de bord de suivi et pilotage de produit (stats d'installation, d'usage, bugs automatiquement remontés, évaluations utilisateur, etc.)
About Free2Move
What is Free2move purpose? Simplify the mobility of everyone!

Free2Move is the only global mobility brand that offers a complete and unique ecosystem for its private and professional customers around the world and specifically in Europe and USA. Relying on data and technology, Free2Move puts the customer experience at the heart of the business to reinvent mobility and facilitate the transition to E-mobility. As a real marketplace for mobility, the company offers a range of products and services ranging from car-sharing to short, medium or long-term rental, including the reservation of VTC drivers, parking spaces and charging stations via the app, as well as support solutions towards the energy transition or even fleet management for professionals.
Finally, Free2Move designs, develops, produces and distributes electric mobility products and services ranging from charging infrastructure, monthly subscriptions, battery life cycle management to the integration of Vehicle-to-Grid technology (V2G). Free2Move in figures is: 2 million users, 450,000 rental vehicles, 500,000 parking spaces, 250,000 charging points in Europe, 620,000 business contracts and a presence in 170 countries.
For further information: https://www.free2move.com/
Tech
·
Paris, Madrid
·
Fully Remote
Product Manager SAAS (Full-remote possible)
Loading application form
Already working at Free2Move?
Let's recruit together and find your next colleague.