Operations
·
Fort Lauderdale
·
Hybrid Remote
Project Manager/Business Analyst
This role will be Hybrid remote based in Fort Lauderdale, Florida.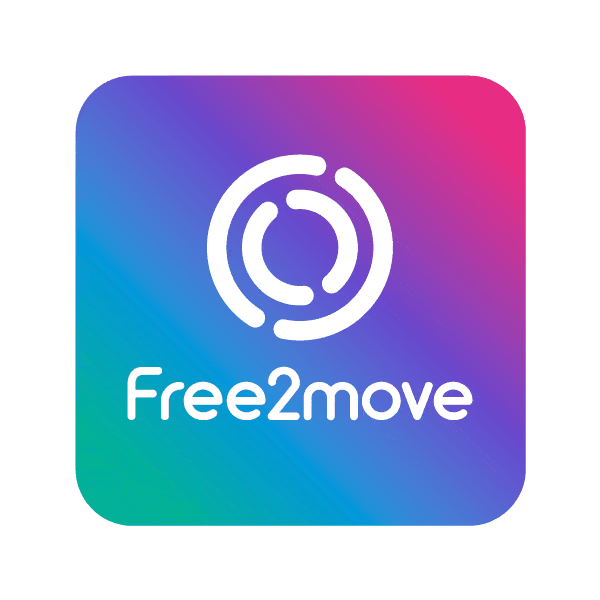 Who we are:
Free2move is the only global mobility brand offering a complete and unique ecosystem for its private and professional customers around the world. Relying on data and technology, Free2move puts the customer experience at the heart of the business to reinvent mobility. Free2move offers a range of services to satisfy the multiple travel needs of its customers from one minute to several days or months with car-sharing service, short, medium or long-term rental as well as the reservation of VTC drivers, parking spaces and charging stations via the app.
Free2move Mobility in figures worldwide:
2 million customers, 450,000 rental vehicles, 500,000 parking spaces, 250,000 charging points.
Our Goals:
Free2move has established Mobility Hubs in 8 major cities in the US: Austin, Denver, Los Angeles, Portland, San Diego, San Francisco, San Jose, and Washington DC. Our 2022 goal is to rapidly expand across the US and North America to provide the very best customer experiences for our Car Sharing, Car Rental, Parking Spaces, Car Service, Car on Demand, and Fleet Management services.
Message from our Leader:
"Free2move offers everyone a chance to use their energy and expertise in a dynamic, agile, multicultural and international company. What motivates and fascinates us on a daily basis is to bring the best possible experience to our customers in the world of mobility through innovation and data," – Brigitte Courtehoux, CEO Free2move
The Opportunity:

The Project Manager/Business Analyst supports the strategic growth initiatives of Free2move through facilitating implementation of projects that optimize service, reduce costs and/or improve accuracy of our internal customers. Interfaces with cross functional teams across the organization, with a strong focus in supporting projects across multiple departments while driving cross-functional collaboration.

Collaborating with one of the Company's Executives, this role will assist in leading follow up on strategic initiatives, including: products, services and deployment. The Project Manager/Business Analyst will take part in the opportunity identification, the go to market strategy definition and ensures the overall PMO end to end.

How your role contributes to the success of Free2move:

Develop and define project goals and objectives.
Monitor and analyze project effectiveness using qualitative and quantitative tools.
Recommend and implement modifications to improve effectiveness and attain project milestones.
Plan, coordinate and monitor activities of assigned projects to develop and implement procedures, processes and systems.
Develop detailed task lists and work effort assessment.
Prepare short and long-term resource allocation plans based on input from all key players and team members.
Oversee schedules and risk management plans and provide serious deviations warnings hindering project results.
Identify changes in work scope in the project plan.
Ensure to take appropriate planning measures to reassess, renegotiate and amend scope of work responsibilities, proposals, contracts and budgets.
Ensure to convey required project data and information to project teams.
Prepare and present regular internal and external project reports for management.
Evaluate and analyze with the team any risks and issues compromising project results and develop plans to mitigate them.
Lead development of baseline schedule and support Project Management Team in Integrated Baseline Review (IBR).
Gather actual data, update project schedule and develop reliable schedule forecast with support from the project team.
Is accountable for the performance of the project
What You'll Bring:

Bachelor's Degree in Business/Project Management 
1-2 years of work experience in Project Planner/Manager position, implementing 360 solutions
Strategic and analytic work style
A Startup mindset and an ability to apply it within large organizations
Outstanding interpersonal skills at all levels of an organization
A contagious optimistic, open and highly agile mindset
Excited about mobility and new transportation solutions
Our Commitment to You:

At Free2move, we believe in supporting our employee's Professional Development and Personal Well-Being. Our benefits package reflects our commitment to you. Are you paying for your gaming subscriptions or Gym Membership? We have you covered. Sick of paying your cell phone or internet bill? Consider it paid. Want to head out and climb a mountain or relax on a beach? Paid! Want to enjoy your holidays and not have to work that day? Done, enjoy yourself and have a Happy Holiday - paid on us.

Benefits:
401(k) Match
Health/Dental/Vision/Life Insurance
Paid Time Off
Paid Holidays
Paid Maternity/Partner Leave
Tuition Reimbursement
Annual Bonus Target
Wellness Stipend
Gym Stipend
Meal Credit

Free2Move is proud to be an Equal Opportunity employer committed to diversity and inclusivity in the workplace. All aspects of employment are decided on the basis of merit, qualifications, and business needs. We do not discriminate based upon race, color, religion, sex, sexual orientation, age, national origin, disability status, protected veteran status, gender identity or any other characteristic protected by federal, state or local laws.
Department

Locations

Fort Lauderdale

Remote status

Hybrid Remote

Employment type

Full-time
About Free2move
What is Free2move purpose? Simplify the mobility of everyone!

Free2Move is the only global mobility brand that offers a complete and unique ecosystem for its private and professional customers around the world and specifically in Europe and USA. Relying on data and technology, Free2Move puts the customer experience at the heart of the business to reinvent mobility and facilitate the transition to E-mobility. As a real marketplace for mobility, the company offers a range of products and services ranging from car-sharing to short, medium or long-term rental, including the reservation of VTC drivers, parking spaces and charging stations via the app, as well as support solutions towards the energy transition or even fleet management for professionals.
Finally, Free2Move designs, develops, produces and distributes electric mobility products and services ranging from charging infrastructure, monthly subscriptions, battery life cycle management to the integration of Vehicle-to-Grid technology (V2G). Free2Move in figures is: 2 million users, 450,000 rental vehicles, 500,000 parking spaces, 250,000 charging points in Europe, 620,000 business contracts and a presence in 170 countries.
For further information: https://www.free2move.com/
Operations
·
Fort Lauderdale
·
Hybrid Remote
Project Manager/Business Analyst
Loading application form
Already working at Free2move?
Let's recruit together and find your next colleague.