Tech
·
Paris, Madrid
·
Fully Remote
Senior Developer Android | Market Place | Full or Flexible Remote
We usually respond within a day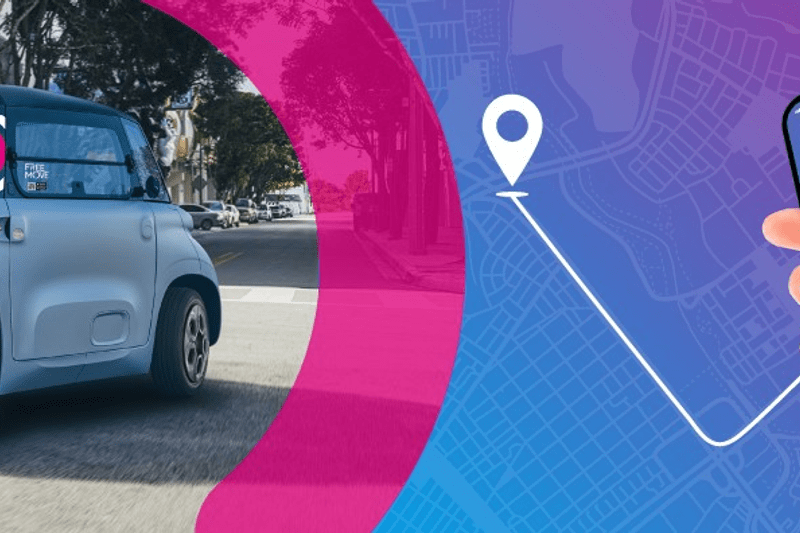 À propos de nous
Free2Move a été imaginé pour simplifier et garantir la mobilité de tous !
Créée en 2016, Free2Move fédère aujourd'hui un ensemble de services de nouvelles mobilités pour satisfaire les besoins de déplacement de ses clients particuliers 
Avec Free2Move, vous pouvez louer une citadine pour votre séjour en Italie, trouver la borne de recharge la plus proche pour votre véhicule électrique en Europe, réserver un parking pour votre week-end à Paris … le tout en un clic et sur une même plateforme digitale !
Nous sommes nés du rapprochement du Groupe PSA, maintenant Stellantis, et de la start-up TravelCar, ce qui nous confère un état d'esprit d'agilité et de conquête.
Free2Move a réussi à s'imposer en à peine 6 ans comme un acteur de référence pour révolutionner la mobilité des voyageurs.
Devenu le réflexe Nº1 pour plus de 1 million d'utilisateurs, dans plus de 65 pays à travers les 5 continents, disponible en 30 langues, 26 devises, Free2Move c'est 5 000 partenaires et plusieurs centaines de milliers de véhicules proposés à la location !
Mais également de la réservation de VTC dans 150 pays !
Vous vous reconnaissez dans cette vision ? Vous êtes au bon endroit !
Si vous souhaitez rejoindre une équipe de passionnés, dans une structure à taille humaine, innovante, agile, tournée vers l'international et intégrer une équipe d'experts, dynamique, fun, pleine d'idées, de motivation et aux compétences variées, dont l'objectif premier est d'innover... ne tardez pas, REJOIGNEZ NOUS !
Dans le cadre de l'industrialisation de nos développements, nous recherchons : un(e) développeur AndroidSenior (H/F/X).
Environnement
Vous intégrez une petite équipe technique d'une trentaine de personnes dans une atmosphère de travail très chaleureuse et fun. Vous choisissez le poste de travail qui vous convient le plus : c'est à vous de voir comment vous voulez travailler !
Compétences requises
Java/Kotlin (legacy en Java)
Architecture MVVM
Google Architecture components
DB
Gestion du Bluetooth
Et évidemment Android Studio, Git
Qui êtes-vous ?
Parlons de vous maintenant !
H/F de formation BAC+5 type école d'ingénieur ou équivalent
Vous êtes autonome, rigoureux, dynamique, curieux et savez être force de proposition
Vous avez au moins 5 ans d'expérience
Nous recherchons de vrais talents qui nous accompagnent sur le long terme et favorisons la qualité de nos candidats à la quantité des ressources.
Rémunération
Salaire attractif et négociable en fonction de votre profil
Ce que nous offrons
Travailler chez Free2Move, c'est intégrer une tribu dans laquelle l'excellence et la culture de la performance riment avec bonne ambiance, mais aussi :
L'opportunité de révolutionner la mobilité avec nous !
Une superbe intégration avec pleins de surprises
Une évolution de carrière
Des outils de travail dernier cris
Une collaboration maximale entre les différentes équipes
Une carte Swile vous permettant de vous faire livrer de bons plats !
Des battles de babyfoot le midi et des afterworks trop réguliers ... (hors confinement) 
Des équipes et projets tournés vers l'international pour parfaire vos langues !
Liste non exhaustive !
Type d'emploi
CDI
Disponibilité Immédiate
👀 *Psst .. on vous file une combine : Sortez du lot lorsque vous postulez en joignant à votre Cv un pitch, prez, ou autre contenu original de votre choix suggérant vos idées pour le poste et/ou vos réalisations passées. Le but étant de vous découvrir davantage !  #OpenOriginalité ! 
About Free2Move
What is Free2move purpose? Simplify the mobility of everyone!

Free2Move is the only global mobility brand that offers a complete and unique ecosystem for its private and professional customers around the world and specifically in Europe and USA. Relying on data and technology, Free2Move puts the customer experience at the heart of the business to reinvent mobility and facilitate the transition to E-mobility. As a real marketplace for mobility, the company offers a range of products and services ranging from car-sharing to short, medium or long-term rental, including the reservation of VTC drivers, parking spaces and charging stations via the app, as well as support solutions towards the energy transition or even fleet management for professionals.
Finally, Free2Move designs, develops, produces and distributes electric mobility products and services ranging from charging infrastructure, monthly subscriptions, battery life cycle management to the integration of Vehicle-to-Grid technology (V2G). Free2Move in figures is: 2 million users, 450,000 rental vehicles, 500,000 parking spaces, 250,000 charging points in Europe, 620,000 business contracts and a presence in 170 countries.
For further information: https://www.free2move.com/
Tech
·
Paris, Madrid
·
Fully Remote
Senior Developer Android | Market Place | Full or Flexible Remote
Loading application form
Already working at Free2Move?
Let's recruit together and find your next colleague.