Tech
·
Paris
·
Hybrid Remote
Sénior Fullstack Engineer (NodeJS/VueJS) | Connected Fleet | Full or Flexible Remote 🚀
We usually respond within a day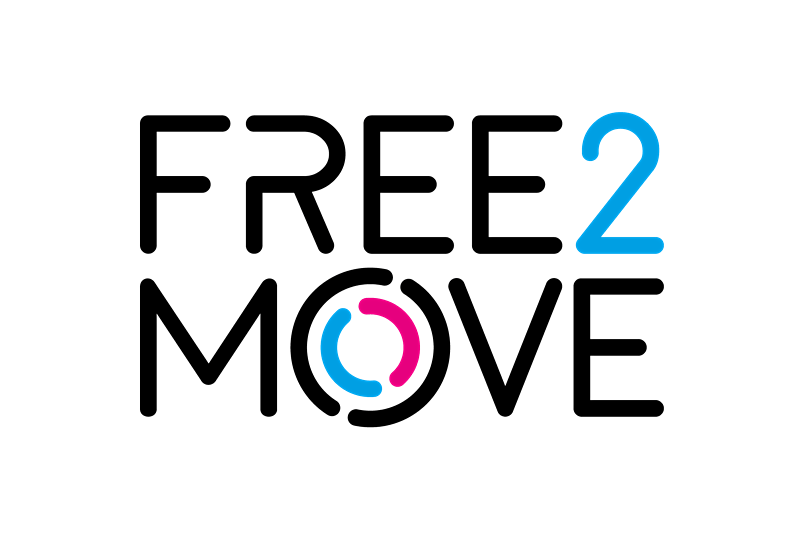 Born in 2016 from the merger of Groupe PSA and the TravelCar startup, Free2Move was created to simplify and guarantee mobility for everyone ! 🚘 🛴 🚀
Today, thanks to our agile and conquering state of mind, we bring together a set of new mobility services to meet the travel needs of our customers. 
With Free2Move, you can find the closest vehicule and book it for minutes / hours / days in Madrid, rent a car for your stay in Italy, find the nearest charging point for your electric car everywhere in Europe, book a parking space for your weekend in Paris ... all in one click and on the same application ! 📲
Free2Move is the Nº1 reflex for more than 1 million users, in more than 170 countries across 5 continents, available in 30 languages and 26 currencies. Free2Move has 5,000 partners and offers 100k+ vehicles available to rent.  
If you want to join a team of passionate, dynamic, motivated, and creative people, in a human-sized, innovative, agile, internationally oriented environment ... join us! 💥
MISSIONS
Within the B2B teams, you will work on all the services offered by Free2Move as well as, to a lesser extent, on the back-office interfaces for our customers.
The roles of the team you will join are:

- Build and maintain new back services 🚀
- Develop the services between our DataProviders and our customers 🚀
- Refactoring services when necessary 🚀
- Ensure the quality and monitoring of the services put in place 🚀
- Set up or upgrade B2B or internal user interfaces 🚀
- Be proactive on issues of software architecture 🚀
- Manage production issues 🚀
- Participate in technical experiments with a view to improving services (for example doing POCs with other programming languages) 🚀

## Our working environment

- Source management: CodeCommit, migration in progress to Gitlab
- Infrastructure: AWS, Kubernetes, Docker
- CI / CD: Transition underway to Gitlab-CI with Terraform
- We started the migration of our services to a microservice architecture

# Required Skills

Mandatory:

- NodeJs 🔧
- ExpressJS 🔧
- VueJs (preferably), AngularJS Or React 🔧
- MongoDB, Postgres 🔧
- Git 🔧 
- Know how to read and write documentation in English 🔧

Nice to have:

- AWS 🔧
- SQS or equivalent 🔧
- Kubernetes 🔧
- Docker 🔧
- Gitlab 🔧

# Who are you ?

* Let's talk about you now! *

- M / F of training BAC + 5 type engineering school or equivalent ✅
- You are autonomous, rigorous, dynamic, curious and know how to be a force for proposal ✅
- You have at least 4 years of experience ✅

We are looking for real talents who support us over the long term and promote the quality of our candidates over the quantity of resources. ✅


WHAT WE OFFER
Working at Free2Move means integrating a tribe in which excellence and the culture of performance are synonymous with having a good time; but it also means :
The opportunity to revolutionize mobility with us!  🚘
A great induction process with lots of surprises 🎁
Career evolution 📈
Latest technological working tools ⚙️
Strong cooperation between our different teams  💪🏼
International projects 🌍
✌🏼✌🏼✌🏼 JOIN US ! ! ! ✌🏼✌🏼✌🏼
About Free2Move
What is Free2move purpose? Simplify the mobility of everyone!

Free2Move is the only global mobility brand that offers a complete and unique ecosystem for its private and professional customers around the world and specifically in Europe and USA. Relying on data and technology, Free2Move puts the customer experience at the heart of the business to reinvent mobility and facilitate the transition to E-mobility. As a real marketplace for mobility, the company offers a range of products and services ranging from car-sharing to short, medium or long-term rental, including the reservation of VTC drivers, parking spaces and charging stations via the app, as well as support solutions towards the energy transition or even fleet management for professionals.
Finally, Free2Move designs, develops, produces and distributes electric mobility products and services ranging from charging infrastructure, monthly subscriptions, battery life cycle management to the integration of Vehicle-to-Grid technology (V2G). Free2Move in figures is: 2 million users, 450,000 rental vehicles, 500,000 parking spaces, 250,000 charging points in Europe, 620,000 business contracts and a presence in 170 countries.
For further information: https://www.free2move.com/
Tech
·
Paris
·
Hybrid Remote
Sénior Fullstack Engineer (NodeJS/VueJS) | Connected Fleet | Full or Flexible Remote 🚀
Loading application form
Already working at Free2Move?
Let's recruit together and find your next colleague.